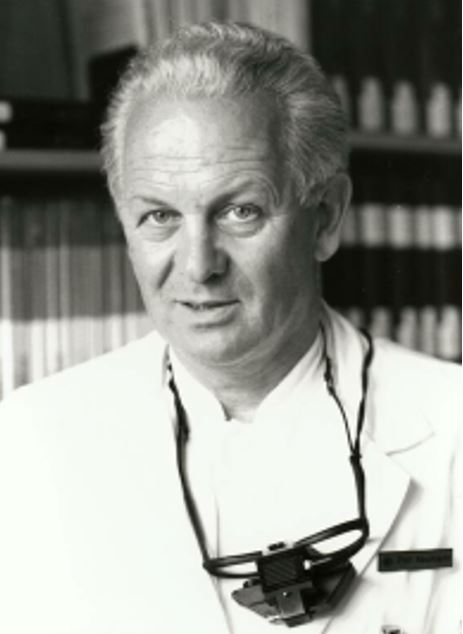 Prof. Dr. Dr. h. c. mult. Gottfried Naumann
Prof. Naumann was founder and first chair of the IOFF e. V..
The IOFF-Subspecialty Fellowship Program had always been particularly important to him and we thank him for his continued enthusiasm and support.
On Saturday, June 05, 2021, Prof. (em) Dr. med. Dres h.c. mult. Gottfried Otto Helmut Naumann ML, FRCOphth (Hon) peacefully passed away at home at the age of 86 after a long and serious illness, surrounded by his entire family.
The emeritus professor of Erlangen University Eye Hospital shaped an entire generation of ophthalmologists through his outstanding research, extensive teaching activities, and countless original papers and standard works. His remarkable clinical and scientific ophthalmological competence has had a pioneering and lasting impact on German as well as international ophthalmology and earned him the highest international reputation as a physician, scientist and teacher "in the fight against blindness".
Deep admiration, the highest recognition, great respect and grateful remembrance – this is how one could summarize the appreciation in which the deceased is held by numerous pupils, colleagues and former students at home and abroad. An appreciation that is reflected in national and international awards, offices and honorary distinctions that can hardly be overlooked.
To name just a few selected ones: Professor Naumann was Doctor honoris causa of the Semmelweis University of Budapest in Hungary and the Medical Academy of Lublin in Poland. In 1986, he was elected to the Academia Ophthalmologica Internationalis (AOI). In the 1980s, he co-initiated the founding of the Association of European University Professors of Ophthalmology (EUPO). He served as President of the International Federation of Ophthalmological Societies (IFOS) and the International Council of Ophthalmology (ICO) from 1998 to 2006 and ex officio Vice President of the International Agency for the Prevention of Blindness (IAPB) and founded the worldwide initiative Vision 2020 with the WHO. From 1991 to 1993, he was President of the "European Ophthalmic Pathology Society" and in 1992, he was a founding member of the "European Board of Ophthalmology (EBO)", whose oral examinations have always been close to his heart.
He was a member of the "Deutsche Akademie der Naturforscher Leopoldina" (German Academy of Sciences Leopoldina) Halle/Saale since 1998 and honorary member of the Italian, Hungarian, Polish and German Ophthalmological Societies (12 years he was member of the board) as well as of the "Royal College of Ophthalmology United Kingdom and Thailand" and bearer of the Bavarian Order of Merit as well as the German Federal Cross of Merit first class.
In 1980, he received his appointment at the University of Erlangen-Nuremberg and was the chairman of his "Franconian village eye clinic" – as he used to call it with a penchant for ingenious understatement – until 2003. During this time, Prof. Naumann published more than 500 original scientific papers and book chapters as well as book publications, which belong to the standard works of ophthalmology. His mere tireless creative energy, great scientific inventiveness, organizational talent, assertiveness and above all his charismatic ability to inspire staff, his exemplary clinical commitment as well as his microsurgery at the highest technical level with extraordinary manual skills quickly made Erlangen one of the leading Departments of Ophthalmology, both nationally and internationally. In 1997, together with his extremely supportive wife Dr. Lieselotte Naumann, he established the "Gottfried-und-Lieselotte-Naumann-Stiftung" (foundation) for the support of ophthalmic pathology.
Among the many third-party funded research projects during his tenure the Collaborative Research Sector 539 of the Friedrich-Alexander-University Erlangen-Nuremberg should be highlighted, which dealt with the large scientific project of "Glaucomas incl. Pseudoexfoliation Glaucomas". In addition, the BMFT project "Non-mechanical trephination with the excimer laser in corneal transplantation" enhanced the reputation of the department in the field of surgical innovation.
Regardless of his tireless scientific commitment, his diverse tasks in European and international ophthalmology, Prof. Naumann felt primarily committed to patient care. An attitude that he, as a mentor, also passed on to his students, not a few of whom considered it a great good fortune to have him as a teacher. Each of his students will remember some of his quotes: "First diagnosis, then therapy" or "No effect without affect". He conveyed with fascination and passion what distinguishes ophthalmology from the "rest of medicine" and called it "the most beautiful subject in medicine". The fact that he succeeded in motivating is shown by the equally impressive results of his decades of teaching and training: Naumann trained well over 150 physicians as ophthalmologists and supervised 23 post-doctoral students. He graciously welcomed visiting ophthalmologists from around the world who came to see what was happening in his department. Seven full professorships in ophthalmology have emerged from his study group (Heidelberg, 2x Homburg/Saar, Ulm, Mannheim, Cologne, Rostock) as well as two head physicians. He took obvious delight in the great successes of his trainees and through them he will continue to influence ophthalmology.
Dear Fritz!
Rest in peace! You promised us nothing and yet always kept your promises!
We will never forget you!
Berthold Seitz (Homburg/Saar, Germany) on behalf of all his students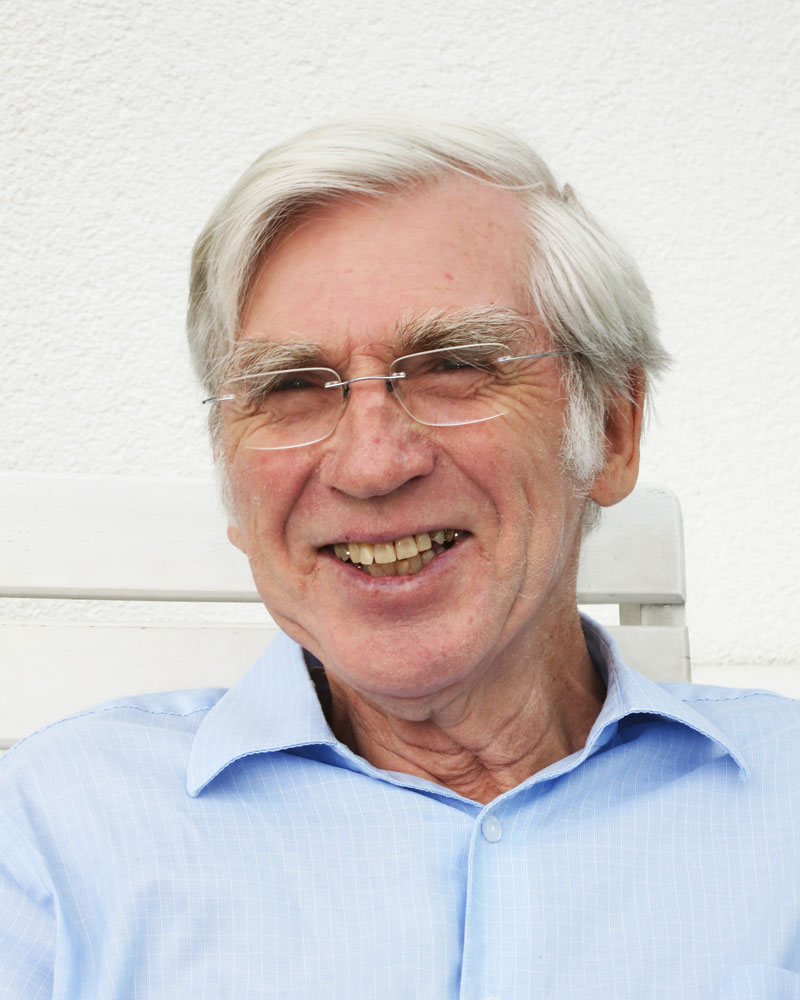 Prof. Dr. Peter Gabel
Chair of the IOFF e. V.. Together with Prof. Naumann he founded the German based charitable IOFF e. V. in 2007 to raise funds for three-month fellowships and chairs the organization.
During his tenures as consultant Ophthalmologist at the Eyeclinic of the Ludwig-Maximilians University in Munich and later as Director of the Eyeclinic of the Franz-Josef-Strauß University in Regensburg he has supervised many fellows from abroad and likes keeping touch with them to see their performances in Ophthalmology. He enjoys sailing and travelling to Italy.
E-mail to Prof. Gabel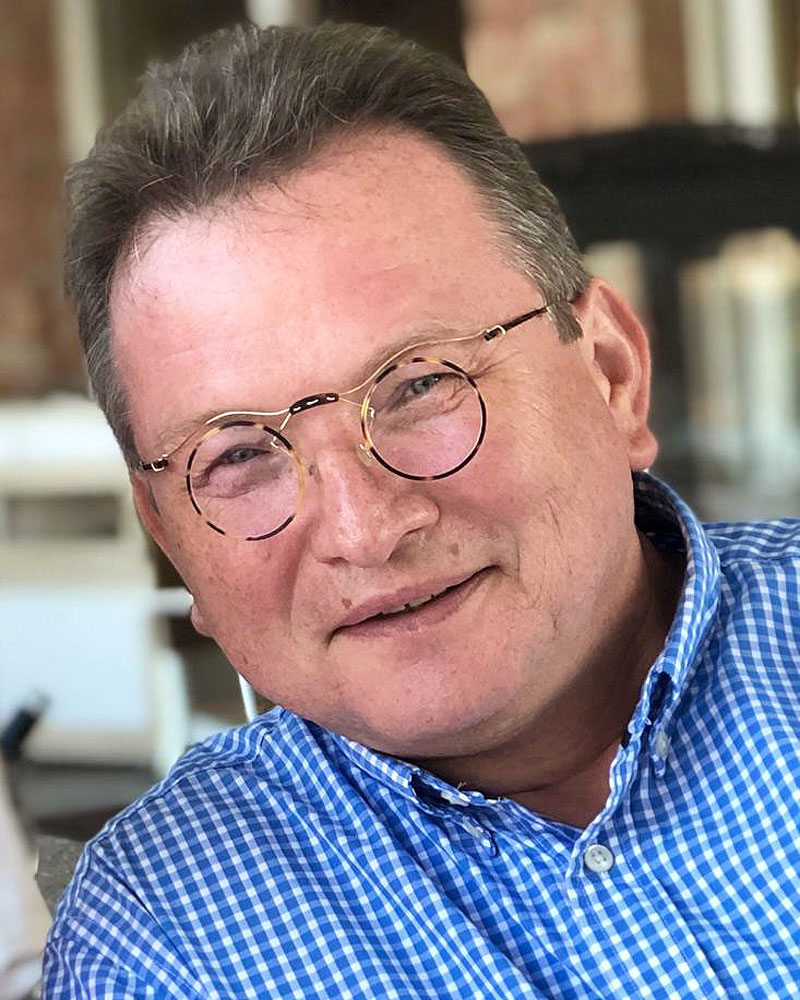 Prof. Dr. Berthold Seitz
Vice chair of the IOFF e. V. and Director for IOFF Subspecialty Fellowships. Being director of the Eyeclinic of the University of Saarland he is involved in professional education on an every day basis, so he knows well about the importace of solid training. In collaboration with Lions Clubs International and the Klaus Faber Foundation Saarbrücken he has set up a large eye bank in his Department and supplies the south-western part of Germany and adjacent parts of France with Cornea transplants.
When he is not in the clinic he enjoys listening to Music and plays the piano.
E-mail to Prof. Seitz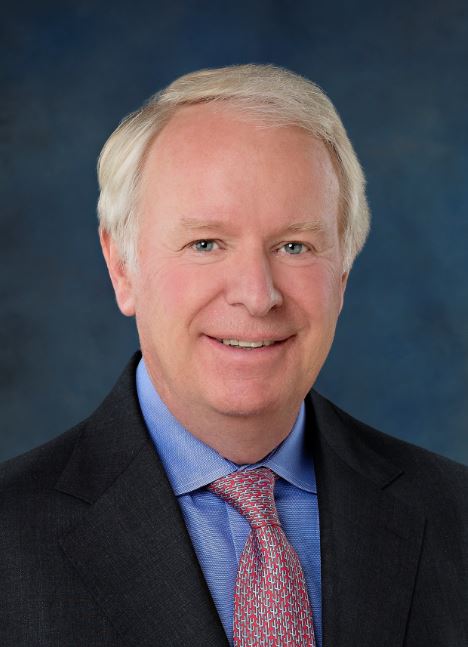 David E. I. Pyott, MDhc
Des. vice chair of the IOFF, and chair of the Ophthalmology Foundation which partners with IOFF. He was the Chief Executive Officer of Allergan, Inc., from 1998 until 2015. Education-improvement of ophthalmologists is of particular interest in his charity work. He also serves as President of the Advisory Board of the Foundation of the American Academy of Ophthalmology, and as a Board member for the Pan-American Ophthalmological Foundation. He enjoys mountaineering and skiing.
E-mail to David Pyott, MDhc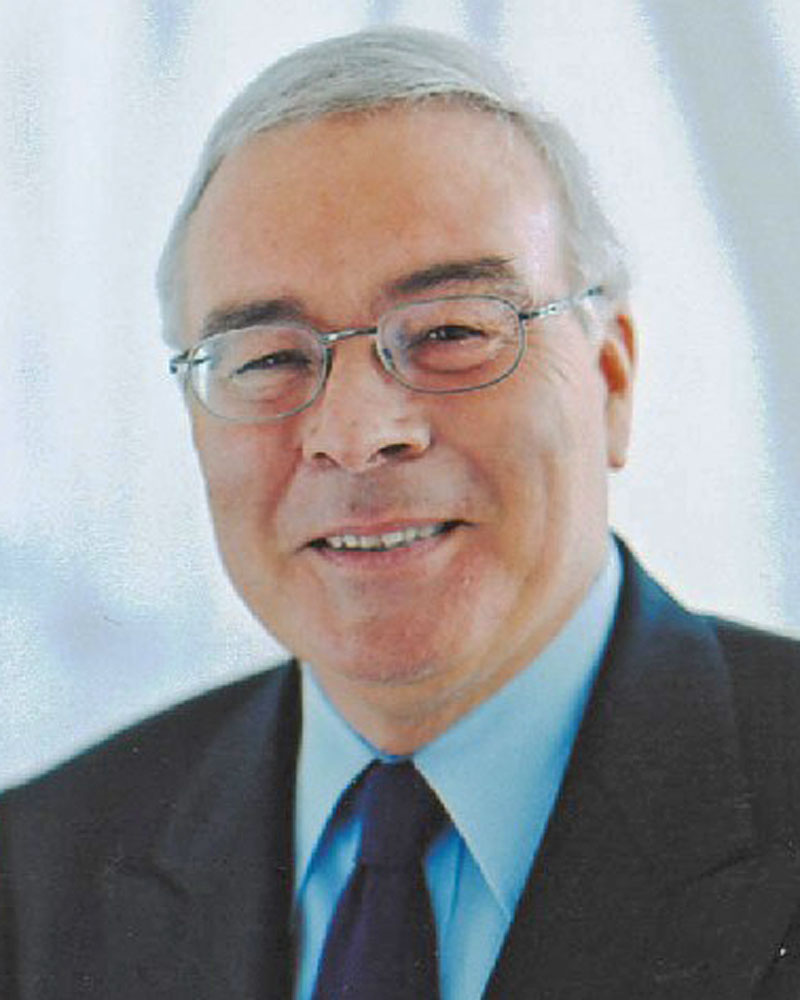 Hubert Graf von Treuberg
Supports the IOFF e. V. as treasurer and audits the financial matters since the start of IOFF e. V.. In his professional life he held the position of the chairman of the board at Ernst and Young and was president of the German Association of Auditors and Accountants.
He enjoys wandering through the Bavarian mountains and working in his garden.
E-mail to Hubert Graf von Treuberg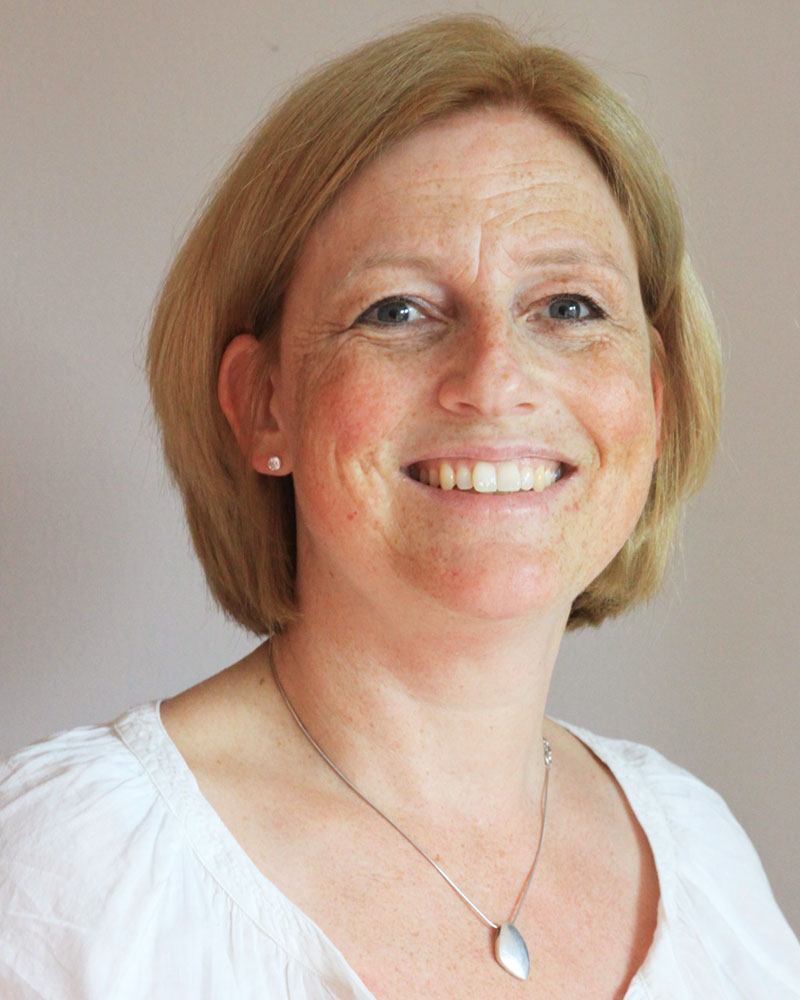 Cordula Gabel-Obermaier
Serves as Executive for IOFF-Subspecialty Fellowships and General Secretary. In her last position, which she held for more than 11 years, she gained a lot of experience supporting more than 900 three-months fellowships and 30 one-year fellowships from application to their stay abroad.
In her free time she likes bicycle riding and mountain hiking.
E-mail to Cordula Gabel-Obermaier